Hello All,
I've been having a bit of trouble with a game I've been trying to develop, so I figured I'd give debugging through the service port a try. I've followed the instructions featured in the quickstart guide, making sure I included "#include "Serial.h" at the top of my sketch, and created an instance of service port serial using ServicePortSerial sp;. I call my debug messages in the code like this:
sp.println("GameState 0");
However, when I go to read the output through the Arduino IDE, this is what I see: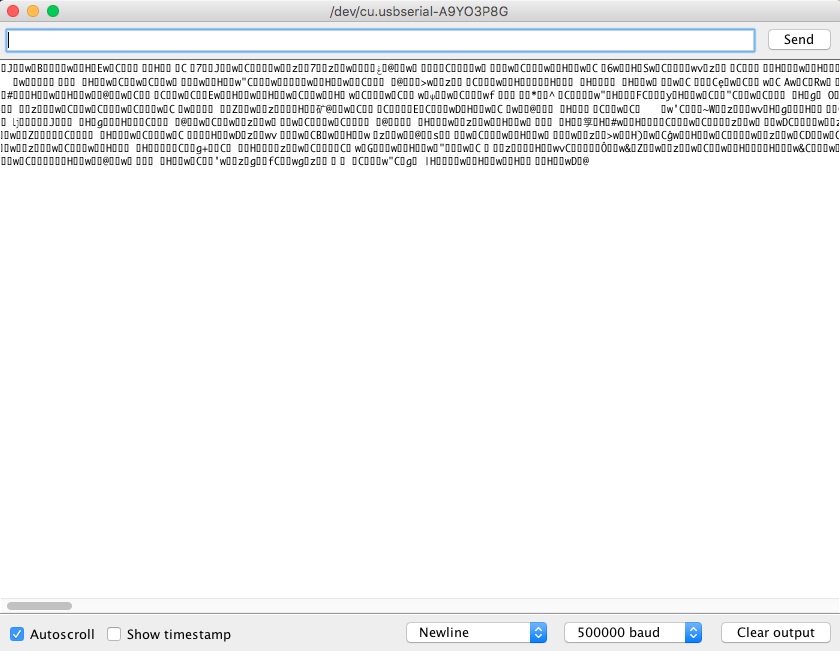 Does anyone have an idea of what I might be doing wrong here? I made sure the baud rate is set properly. I thought maybe the cable I was using may have been too long but that doesn't seem to matter.
Thanks for your help!