Hi folks
I've been using Tabletop Simulator as a way to "paper" prototype Blinks game ideas before writing any code. We'd obviously love to have you all join in and playtest with us but also this could be a great way for some of the folks without a technical background to get their own concepts tested.
I'm personally most familiar with TTS but am also open to other remote playtesting software.
We can use the Blinks Discord for voice and to schedule playtests.
I also have a personal playtesting Discord with an active Blinks thread and regular testing.
I'd like to lower the barrier to entry for designers. Hopefully this will provide some options for the non-technical designers out there as well as for folks looking for quick and early feedback. We've got folks designing and testing around the world so I think we should be able to accommodate folks schedules and timezones this way as well.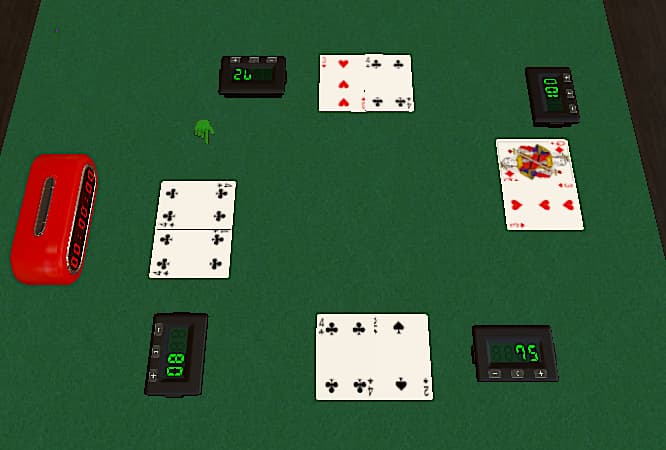 Example of a Blinks trading game, "WKHR", we've been testing recently on TTS.
Ryan