I present to you - blinks paper!
Print out this PDF and you will get paper with hexes exactly the same size as blinks…
http://josh.com/ly/blinks%20paper.pdf
It looks like this…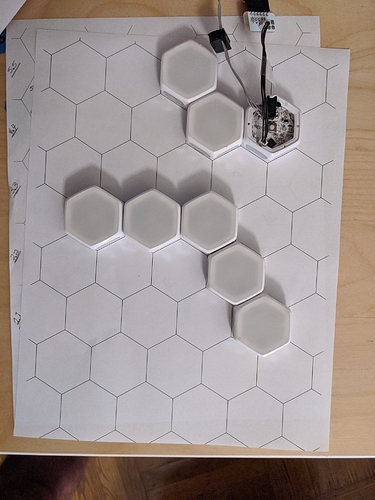 Why do I put this here? Mostly because it took me 2 fricken hours to make thanks to bugs in both Fusion (units do not work when taking sqrt of a parameter) and Inkscape (DXF imports at wrong scale).