This is very possibly a duplicate as I see identical error logs, but just in case there is something wrong with my set-up, here it is. And I doubt there is something wrong with how I have it set up, as I've already uploaded many times, but it just crapped out in the last hour and won't upload anymore.
MAN! I was JUST picking up steam with my first game design… :'(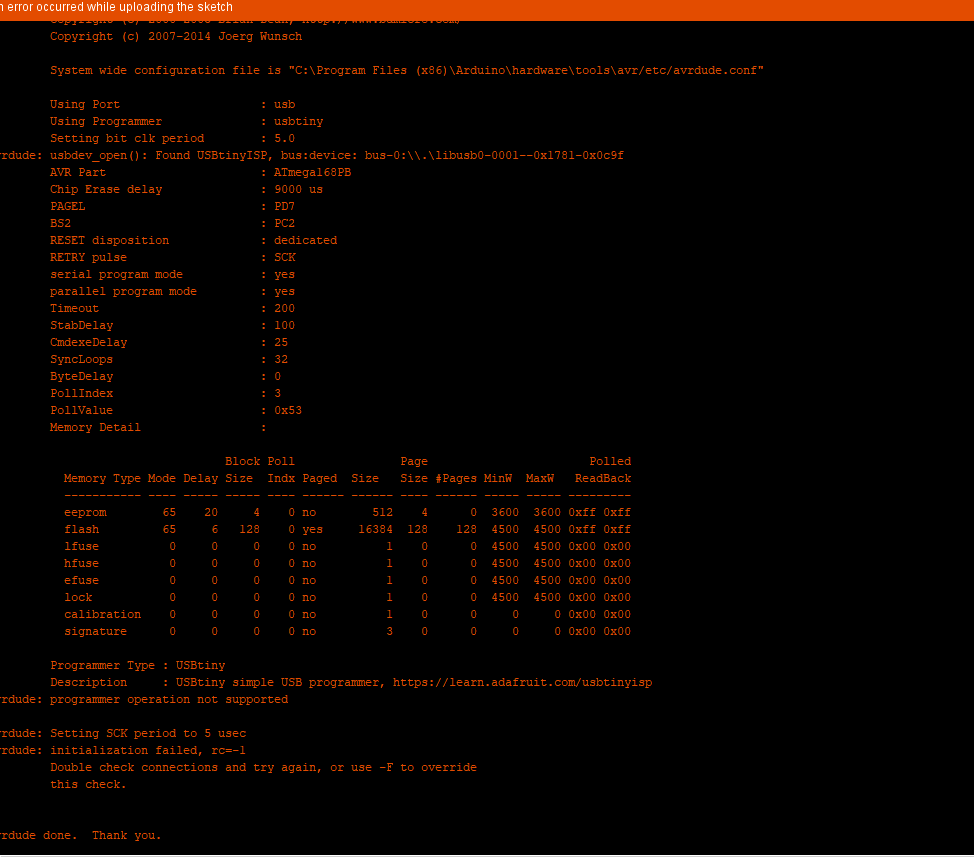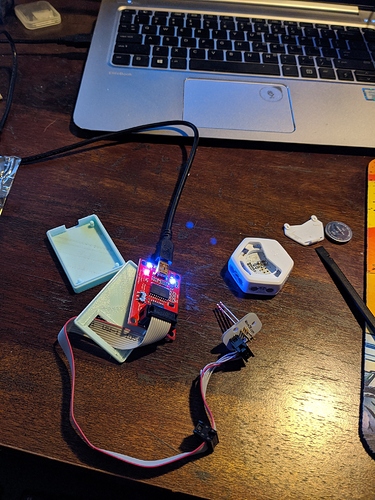 Oh, and my kit didn't come with a programmer case, that's one that I printed and I just opened it up to show all the lights.