Hi Devs!
For many of you, this will be your first time to the forum and first time developing with Blinks. We're really excited to have you here and so excited that you have our new developer kits in hand. We've put a lot of time and care into these tools and while they will continue to evolve and get even better, we think these new developer kits are kinda the bees knees :).
If what you have received looks like the following image, you are holding a Blinks Dev Kit v.10.2020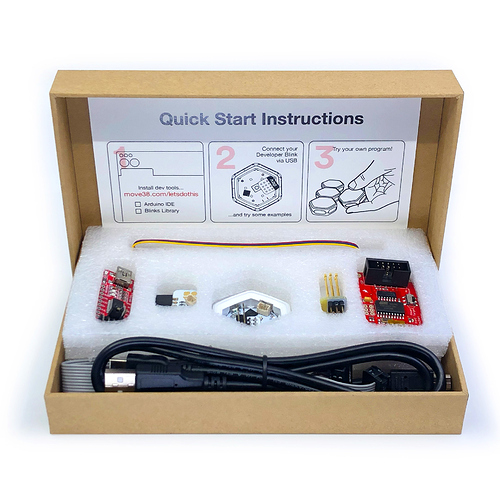 Check out this video that I made to get up and running quickly!

To get started with your development process, you have likely arrived here by visiting:
https://move38.com/letsdothis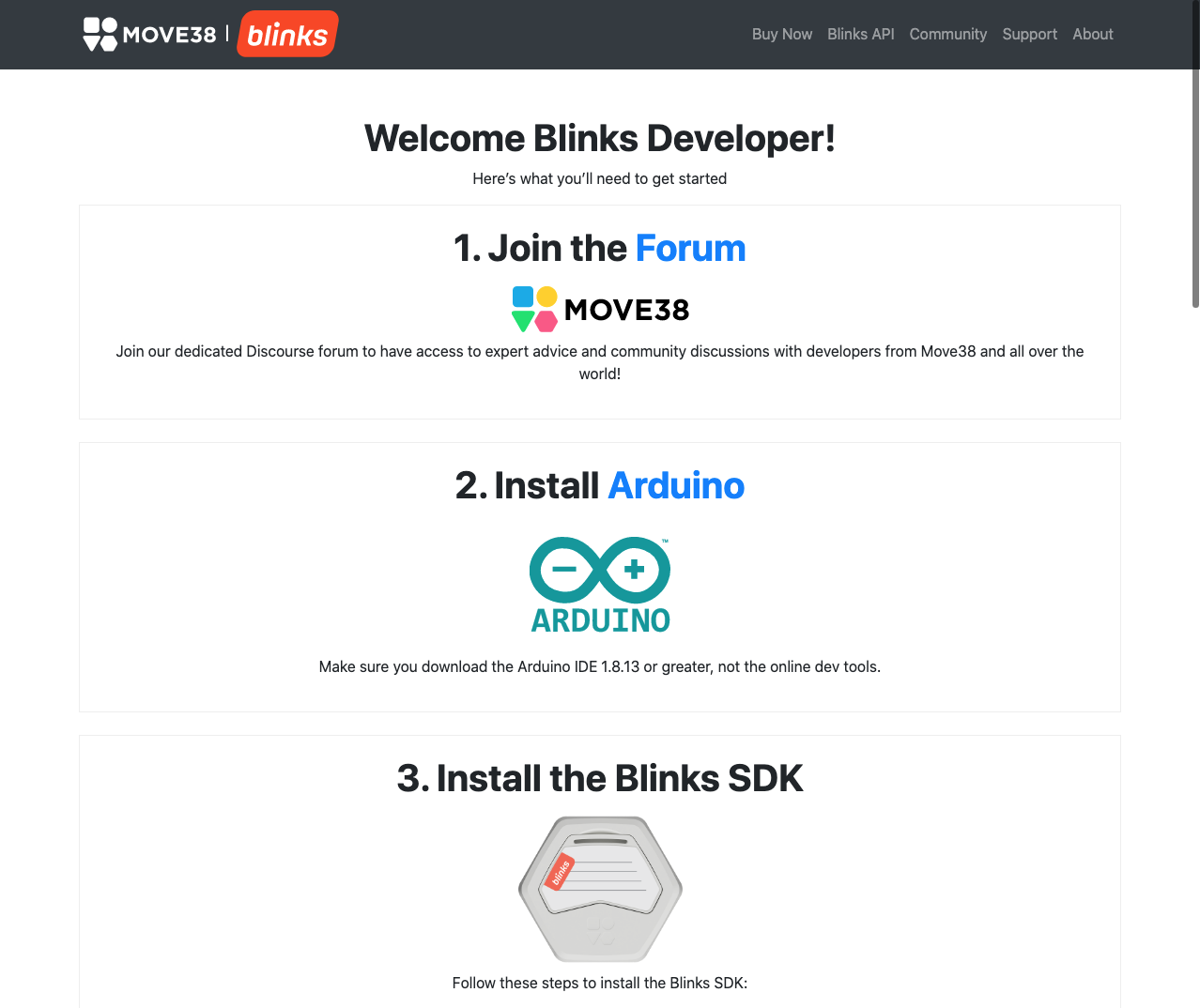 If you are having any trouble getting started, don't hesitate to reach out here or support@move38.com
all my best,
Jonathan